BBQ BAKED MEDITERRANEAN BRIE
Actions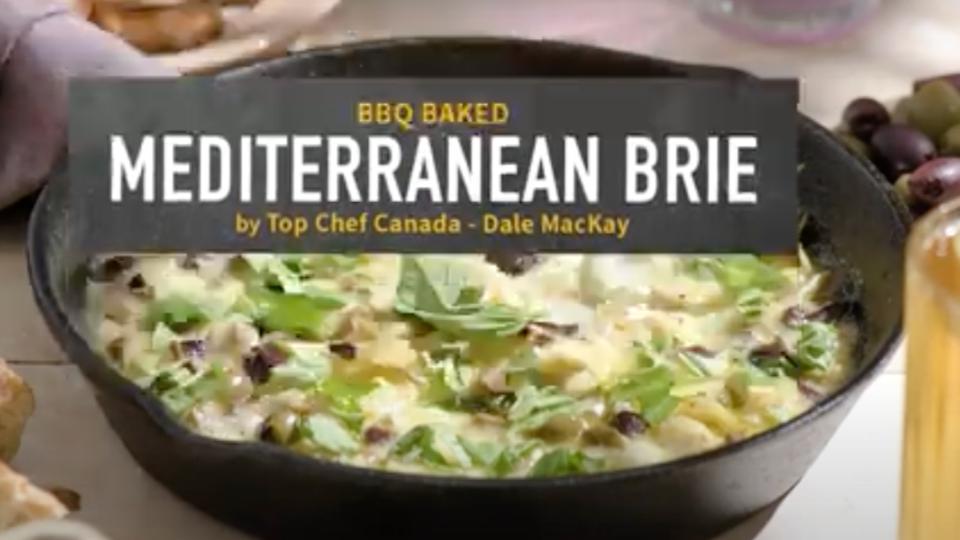 BBQ BAKED MEDITERRANEAN BRIE
July 26, 2022
INGREDIENTS
— 1 CO-OP GOLD PURE Artisan Baguette
— 2 tablespoons CO-OP GOLD Olive Oil
— 300 grams round CO-OP GOLD Brie
— ½ cup CO-OP GOLD Goat Cheese, crumbled
— ¼ teaspoon garlic powder
— ¼ teaspoon onion powder
— ½ cup artichoke hearts, chopped
— 2 tablespoons green olives, chopped
— 2 tablespoons black olives, chopped
— 2 tablespoons fresh basil, chopped
— 2 tablespoons CO-OP GOLD Olive Oil
DIRECTIONS

Prep time: 10 minutes
Total time: 20 minutes
Serves: 4–6
Preheat oven or BBQ to 350°F. Slice baguette horizontally into one-inch slices. Drizzle with olive oil and lightly grill or toast on both sides.
Cut brie into one-inch chunks. Spread brie and goat cheese on the bottom of a 10-inch cast iron pan. Season with garlic and onion powder. Sprinkle with artichokes and olives.
Bake on top rack of barbecue or in oven at 350°F for 6–8 minutes, or until cheese melts and starts to bubble.
Remove from oven or barbecue. Garnish with basil and olive oil.
Serve with bread on the side.