Turtleford & District Co-op @ South Bay - OPEN
Actions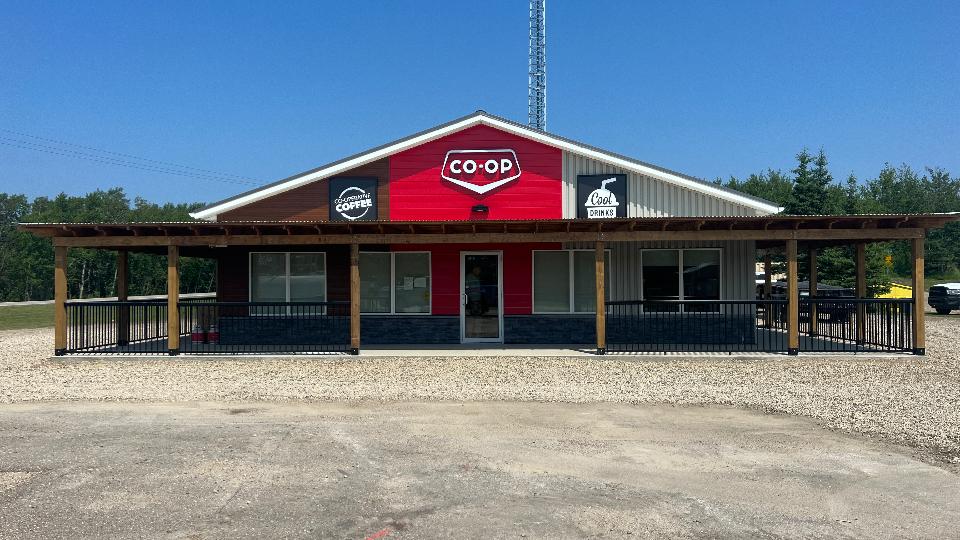 Turtleford & District Co-op @ South Bay - OPEN
August 3, 2023
Turtle Lake and surrounding areas..... The wait is over! The new Turtleford & District Co-op C-Store, situated at South Bay is now open, and ready to serve you all.
With an endless amount of snacks, treats AND hard ice cream, you will definitely find something to enjoy. Our new C-Store features a vast array of confectionery and an amazing drinks counter that will satisfy your early morning, or late evening craving! From 7am our Co-operative Coffee will be freshly brewing, or if your looking for an ice cold drink on a hot day, we have 4 flavours of Big Cool Slush for you to try while sitting on the covered deck, overlooking the lake.
Side by Sides, Quads, Golf Carts & Boats? We have Premium Fuel, and we are expecting to have Regular and Diesel in the fall. We also have a Propane Refilling Station for those outdoor grilling days, or campers.
From fishing equipment, to Oils and Lubes, to a selection of groceries, we really do have a bit of everything!
Coming soon: Lottery, tobacco, soft ice cream, fried chicken & more.
This new venture has created approximately 15 new jobs in the community. Store Manager, Connie Poulin said — " We are so excited to finally be open, being able to provide the lake with top quality products and service has been such an incredible accomplishment and I love seeing all of the happy faces daily in the store. Its a new store, so we are open to any suggestions you may have, stop on by, have a browse and and have an ice cream on the deck."
We are looking forward to welcoming you all to our new store, see you all soon.